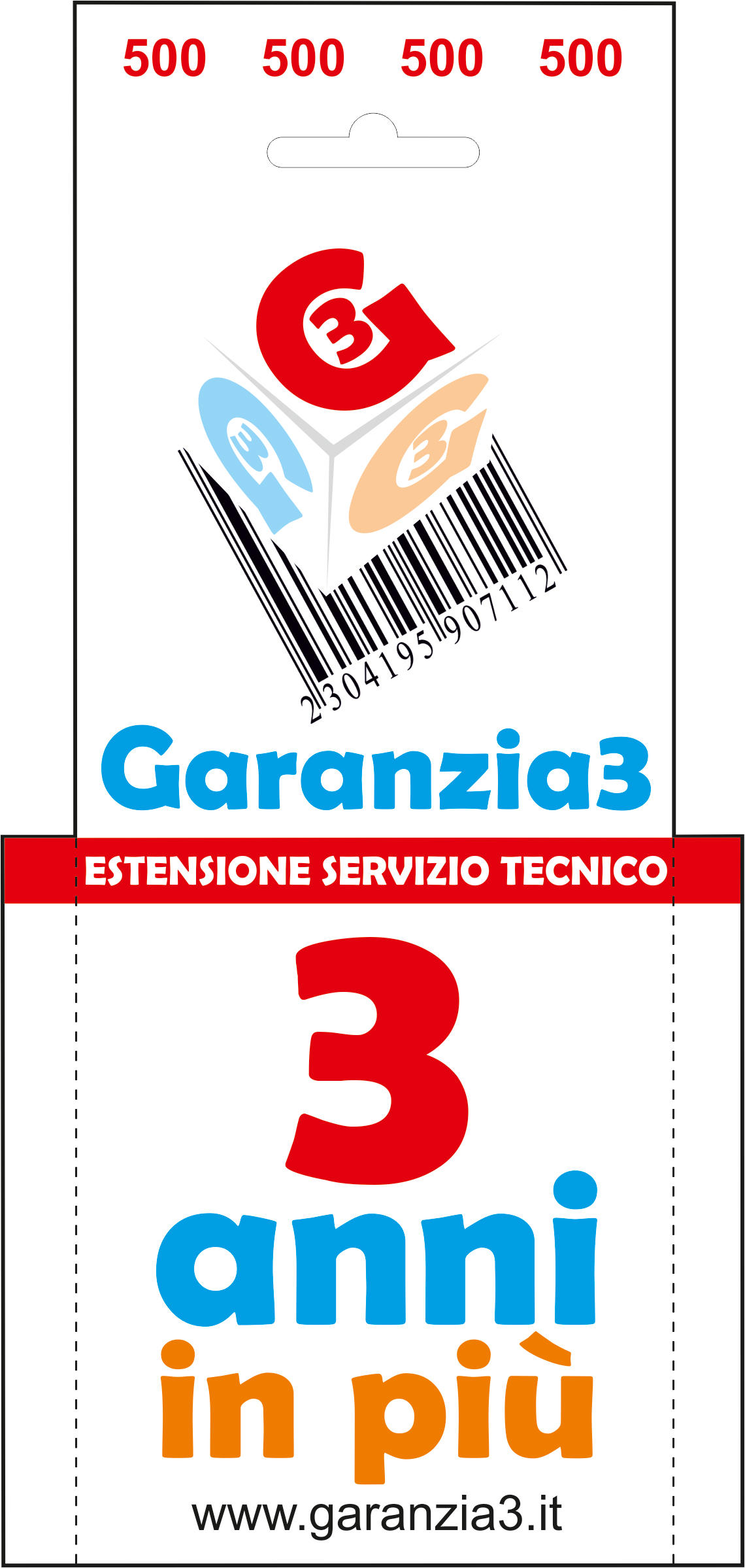 Maximum of EUR 500,00
3 years (36 months) of Technical Service Extension (warranty extension) of the product after the legal guarantee.
The warranty extension, lasting three years (36 months) and applies to all products of consumer electronics such as:
» Informatics devices
» Telephony
» TV
» Audio and video devices
» Photography/cinema/Multimedia
» Home appliances
» Electric heating and Air conditioning appliances
» Fitness
» Bricolage
BUY WARRANTY3 NOW!
WHAT IS MEANT BY MAXIMUM?
The repair coverage cap is related to the type of certificate purchased.
The user has the right, in the three-year of the warranty extension period, to an unlimited number of interventions. The maximum indicated on the certificate represents the maximum sustainable cost for each restoration, replacement of the product, or possible refund.
In the event that the product cannot be repaired, the customer can get its replacement or a refund of the purchased price of the product, calculated reducing for each year a 10% (percentage of 10) from the purchased value.
READ THE COMPLETE REGULATION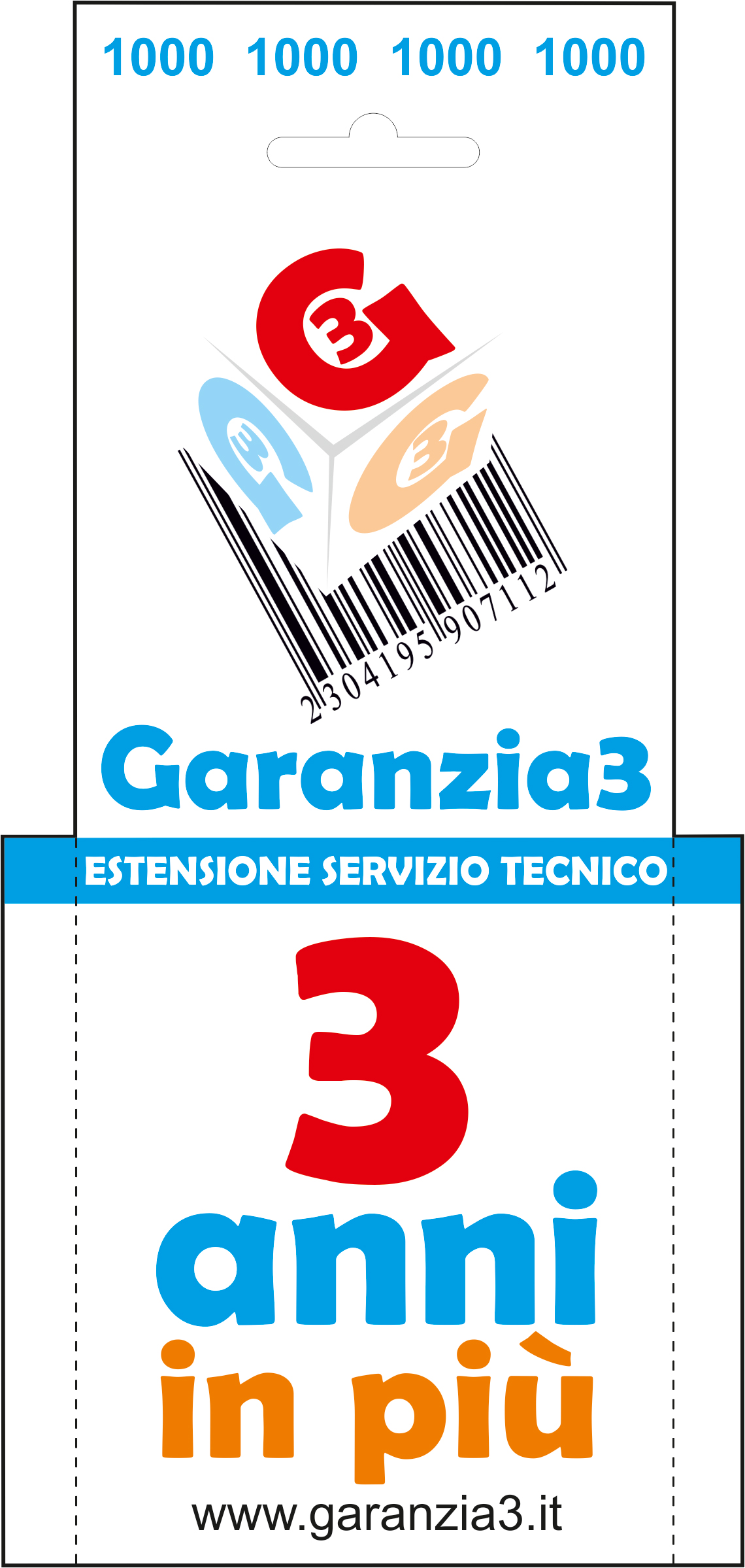 WARRANTY3 – 1000
Maximum of EUR 1.000,00
3 years (36 months)
of Technical Service Extension (warranty extension) of the product after the legal guarantee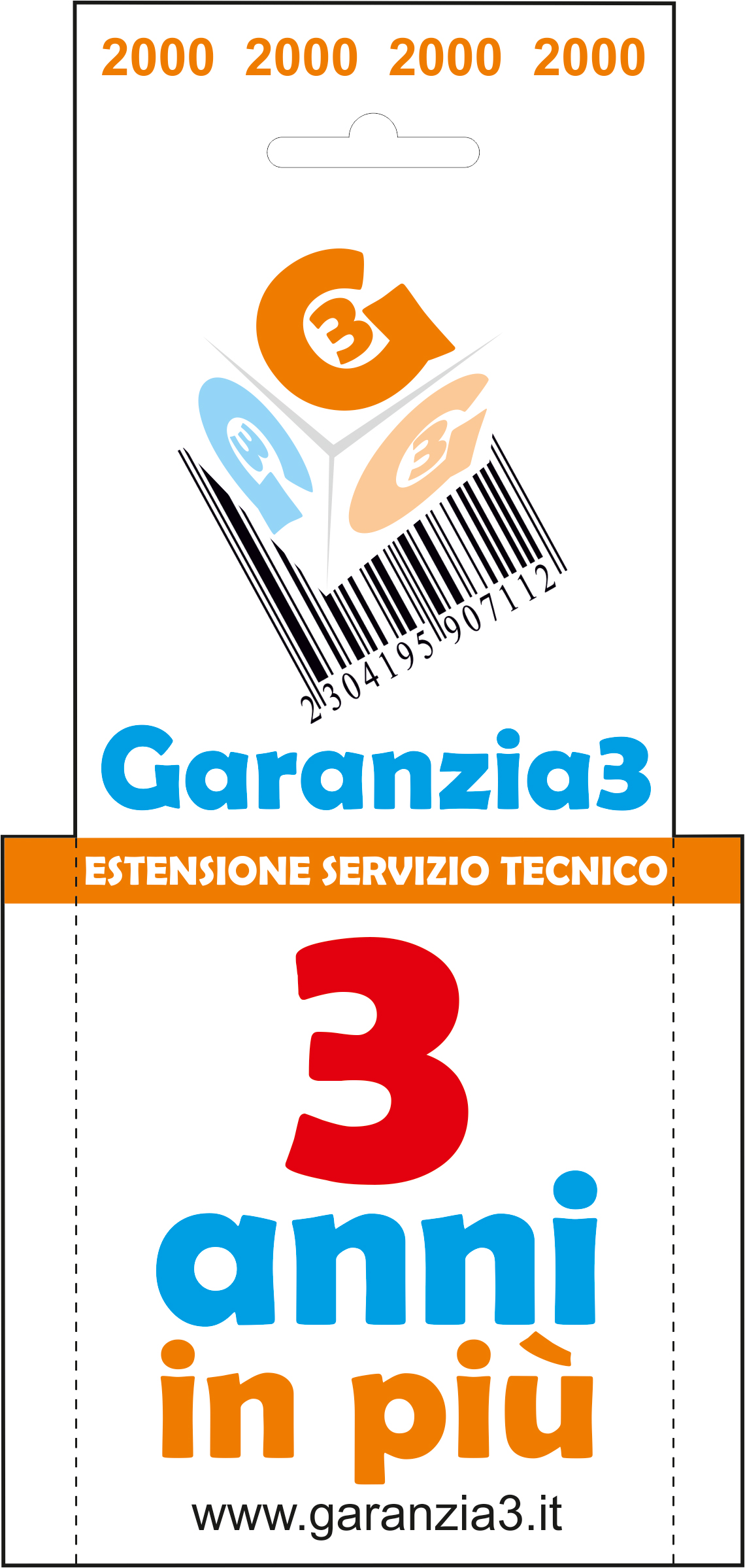 WARRANTY3 – 2000
Maximum of EUR 2.000,00
3 years (36 months)
 of Technical Service Extension (warranty extension) of the product after the legal guarantee