Activate your certificate GARANZIA3 is easy!
Step 1:
Lift and tear the perforate sidebands in cartostrip.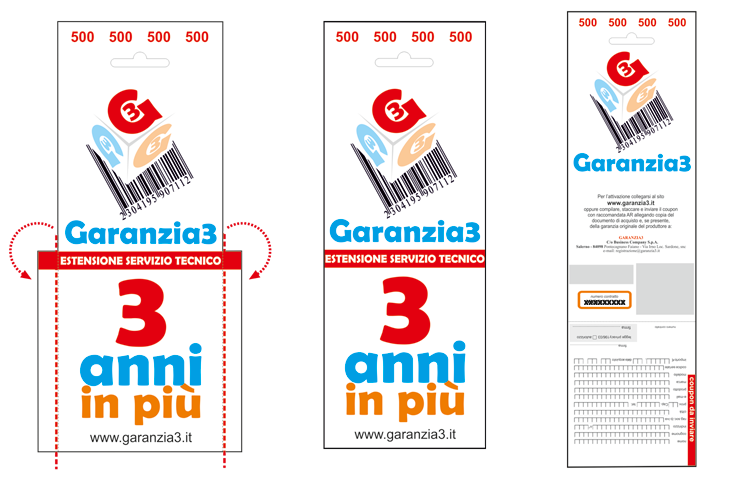 Step 2:
Check for the contract number on the coupon and go to Step 3.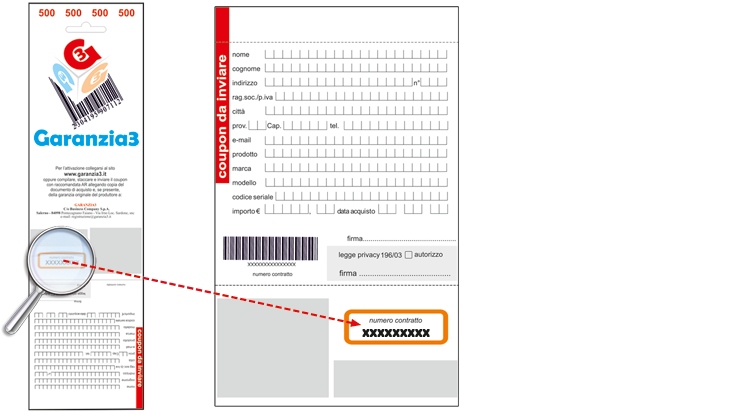 Or,

, check the PIN number within the envelope withdrawn at the cash register or indicated (printed) on the specific receipt of the product.

and write it in the provided space "PIN number".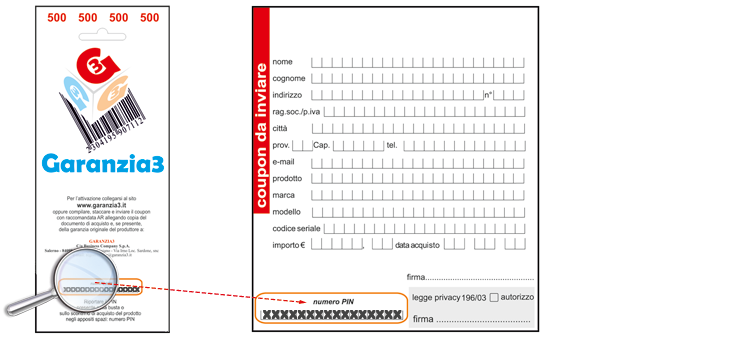 Step 3:
Enter the serial number of the purchased product in the space dedicated and fill in every part of the coupon contained within the certificate.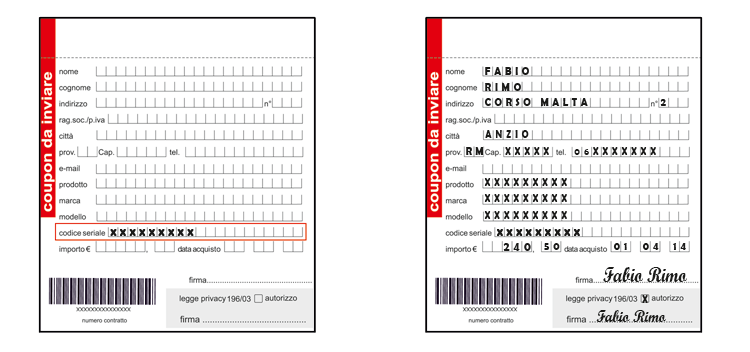 Step 4:
Send, together with a copy of the receipt and a copy of the original warranty (if present) issued by the producer, sending a registered letter with return receipt to:
Business Company S.p.A.
Via Irno Loc. Sardone, snc
84098 – Pontecagnano Faiano (Salerno)
You will be contacted by our staff and you will be notified of the successful activation of
the coupon, according to the terms and measures required by Regulation.