GARANZIA3 Brico is a warranty extension service which enables you to protect your purchases for a longer time thanks to a certificate that renews over time all of the after sales and maintenance services guaranteed by the producer.
A SAFE WAY OF SAVING
The purchase of GARANZIA3 BRICO is, indeed, cheaper than an out of warranty repair. In case of fault, malfunction or product breakage, GARANZIA3 BRICO gives you the right to repair for 36 months from the expiry of the legal guarantee of the purchased product.                                          In the event that the product is not repairable, GARANZIA3 BRICO will propose its replacement or reimbursement of the purchase value of the goods, deducting, for each year, a percentage of 10% from the purchase value.
The service is activated after the expiring of the legal guarantee.
In any case, GARANZIA3 BRICO can be activated within 12 months from the product purchase date and lasts a maximum for 60 months.
The warranty extension applies to all consumer electronics products such as:
DIY
Gardening
Tools
Air conditioning and air treatment
Heating
Home automation and smart home
Hydrocleaning
Why choose GARANZIA3 BRICO:
is the only MULTI-CLASS extension, also usable for professional buyers;
is the only warranty extension which does not apply ANY DEDUCTIBLE to the user to repair or replace the product;
IT CAN BE EASILY ACTIVATED ONLINE, within one year from the purchase date of the product;
To better respond to the customer needs, GARANZIA3 BRICO has 5 types of products depending on the coverage cap, which is the maximum sustainable cost for each intervention.
DOWNLOAD THE REGULATION IN PDF FORMAT
Contacting our Customer Service to receive all the details of our service is extremely simple: just call our toll-free number 800-090737 (from Mon to Fri from 10:00 to 17:00).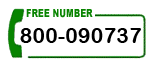 BUY GARANZIA3 NOW!