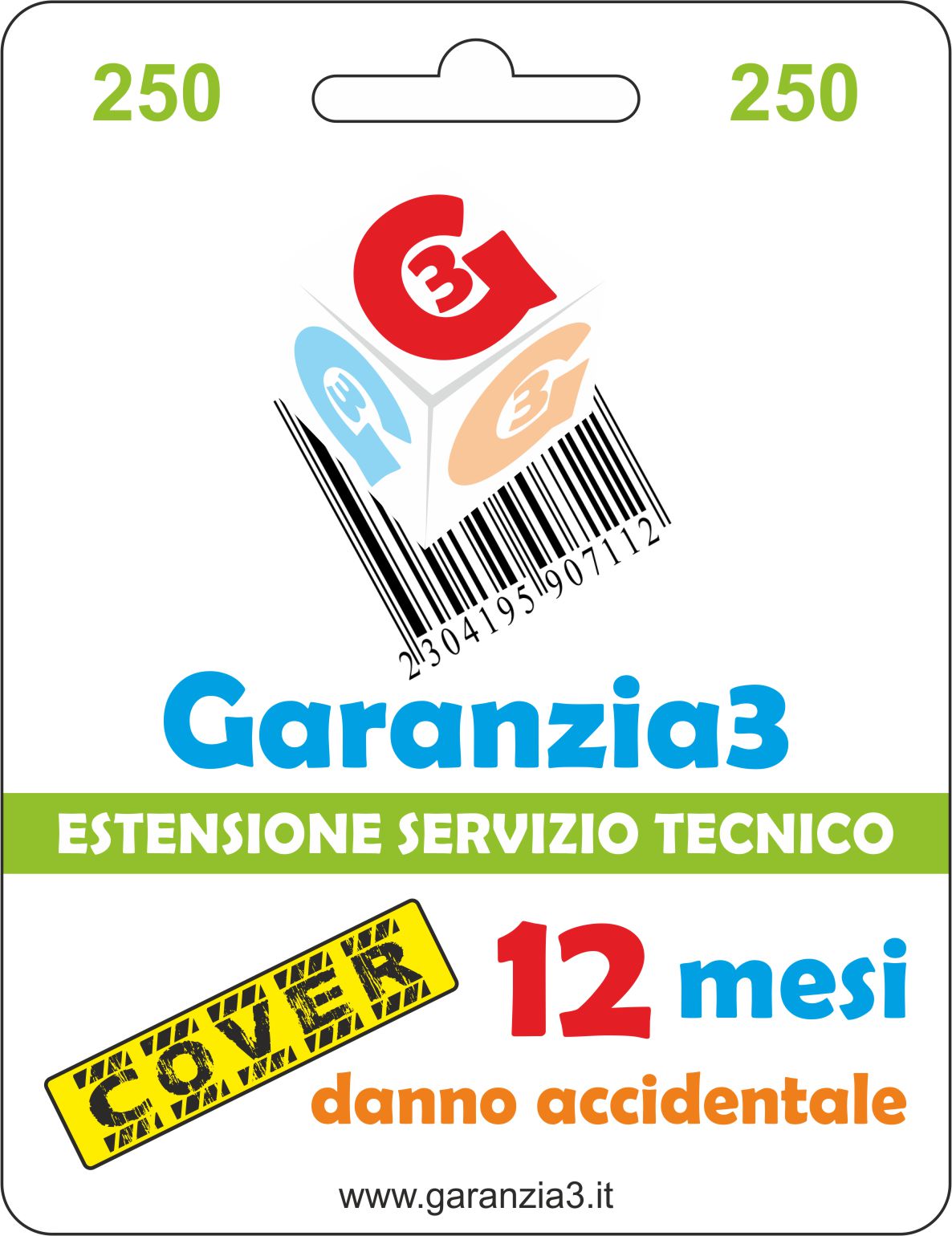 Maximum of EUR 250,00
12 months of coverage for the accidental damage.
The extension Warranty 3 COVER has 12 months of coverage and applies to all products of consumer electronics such as:
» Informatics devices
» Telephony
» TV
» Audio and video devices
» Photography/cinema/Multimedia
» Home appliances
» Electric heating and Air conditioning appliances
» Fitness
» Bricolage
BUY WARRANTY3 COVER NOW!
WHAT IS MEANT BY MAXIMUM?
The repair coverage cap is related to the type of certificate purchased.
The user has the right, over the course of 12 months extension, to a single intervention only in case of accidental damage. The maximum indicated on the certificate represents the maximum sustainable cost for the single repair or possible refund of the product. If it is impossible to proceed with the repair, we will refund the purchase price of the product reduced by 30%.
READ THE COMPLETE REGULATION